Nebraska National Forest- Bessey Ranger District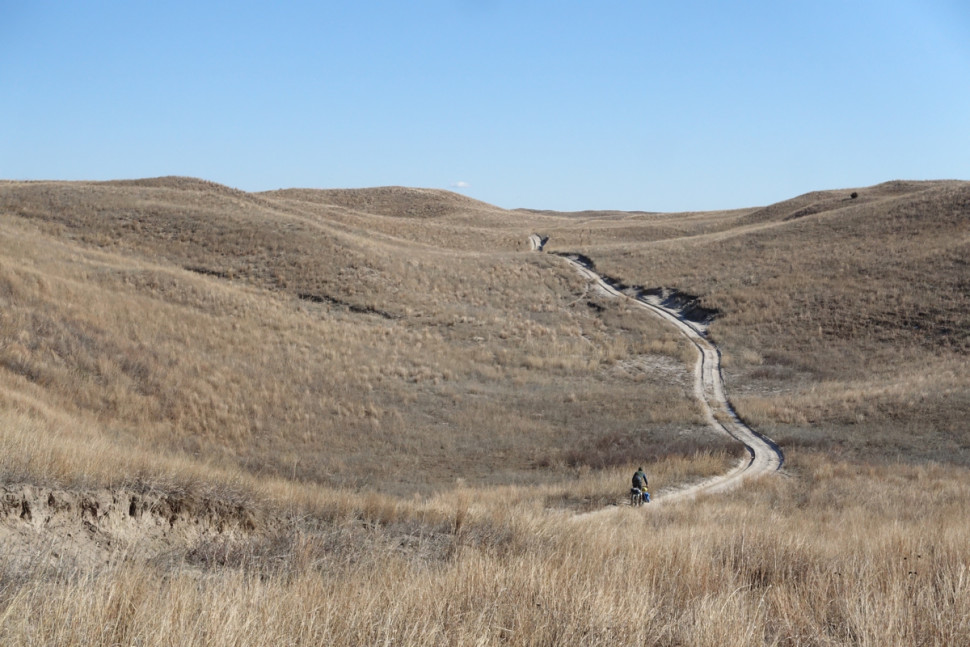 Nebraska was gifted some awfully warm weather over the past week, so we decided to take a couple days to go ride and camp at one of our favorite spots- Nebraska National Forest off of Highway 2. Temperatures soared into the forties last week, melting most of the snow, but it was still hanging on in forested areas, and on the north sides of many sandhills. The moisture and temperatures in winter have provided us some of the best conditions for riding we have seen in the Sandhills region. The sand holds up far better when it contains moisture, not to mention the freezing temperatures create a nearly concrete-like surface.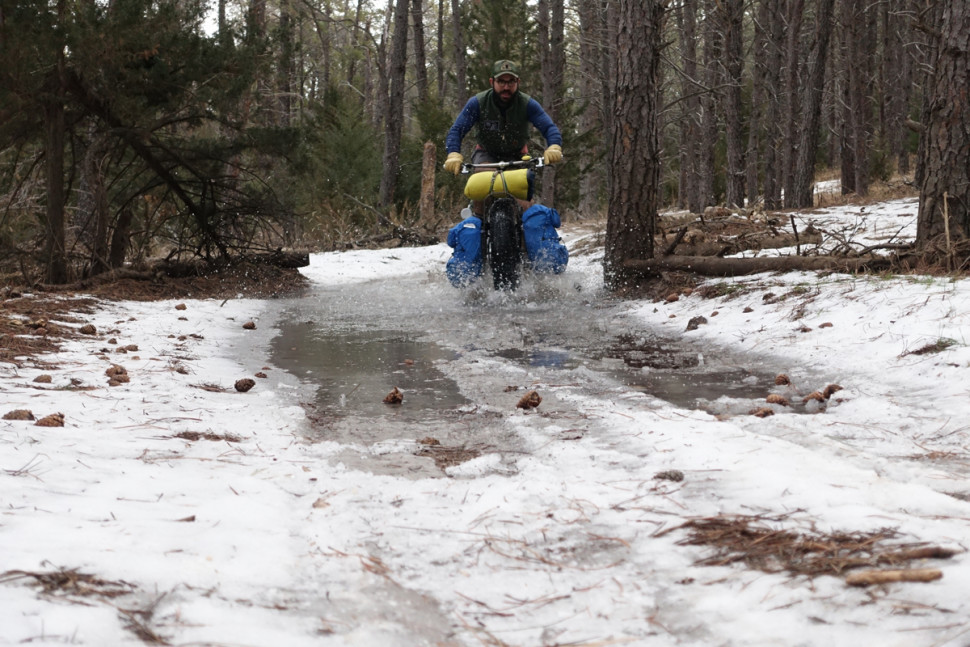 This time, however, we had extremely warm temperatures, and got a chance to ride the Dismal trail (a bermy favorite of ours), plus we were able to do some exploring in the eastern, treeless sections. Road 214 is a great loop that starts and ends on the Dismal trail, and takes you nearly all the way to the eastern border of the forest. The little wildlife that we did see was along Road 214, four pronghorn does, and a prairie dog town.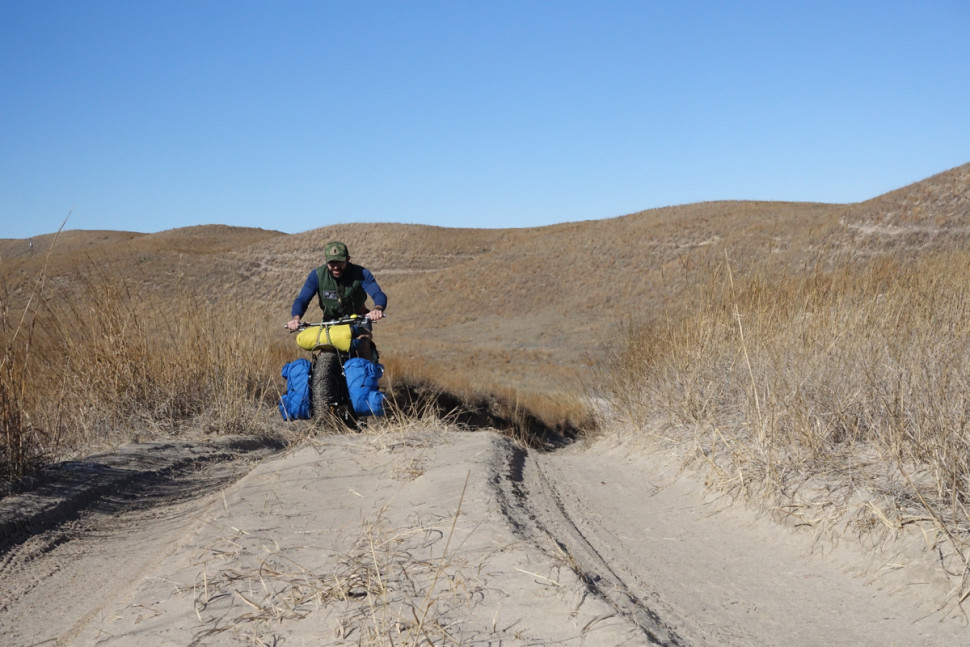 Camp was made in one of the ponderosa stands along the Dismal Trail. We stopped riding early enough to gather firewood, and have a late afternoon cup of coffee in Sunday's warm sun. It ended up being one of those unique Nebraska evenings with no wind and crystal clear skies. Only had about a dozen owls and a lone coyote to keep us company.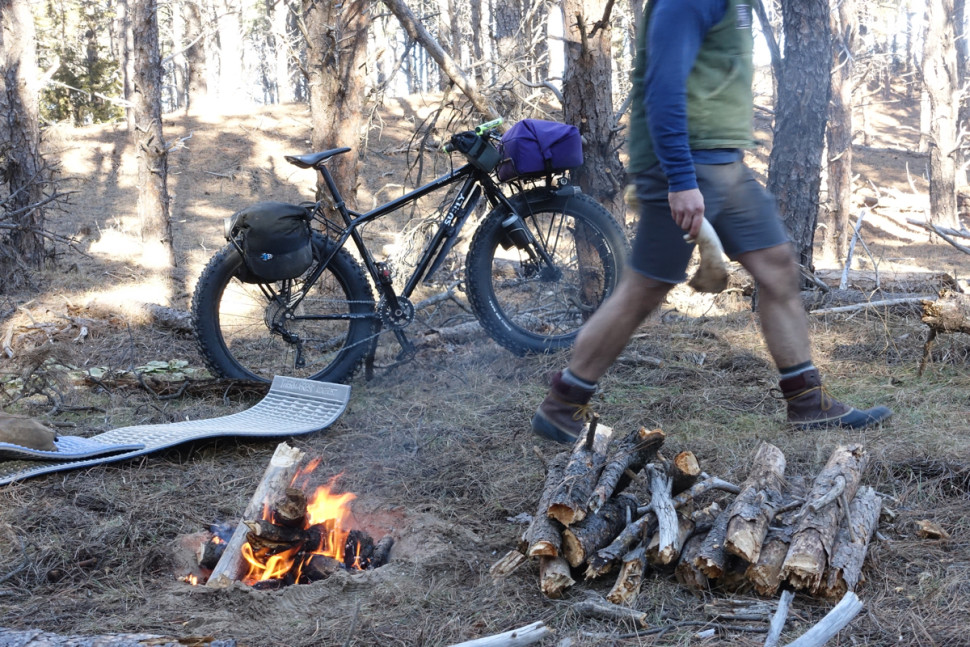 As usual, Nebraska National Forest treated us to a grand old time! It was my first time riding my new Surly Ice Cream Truck in the sand, and with the 4.8″ Bud and Lou tire combination, the bike does far better in loose sand than my old Surly Pugsley did. I'm very excited to do a lot more sandhills exploration on the new rig! If you are interested in riding, camping, or touring out in the Sandhills, don't hesitate to stop down to the shop and chat! For the many folks who picked up fatbikes this winter during Surly's fire sale, the National Forest is a great destination that's relatively (about 4 hours) close to lincoln.