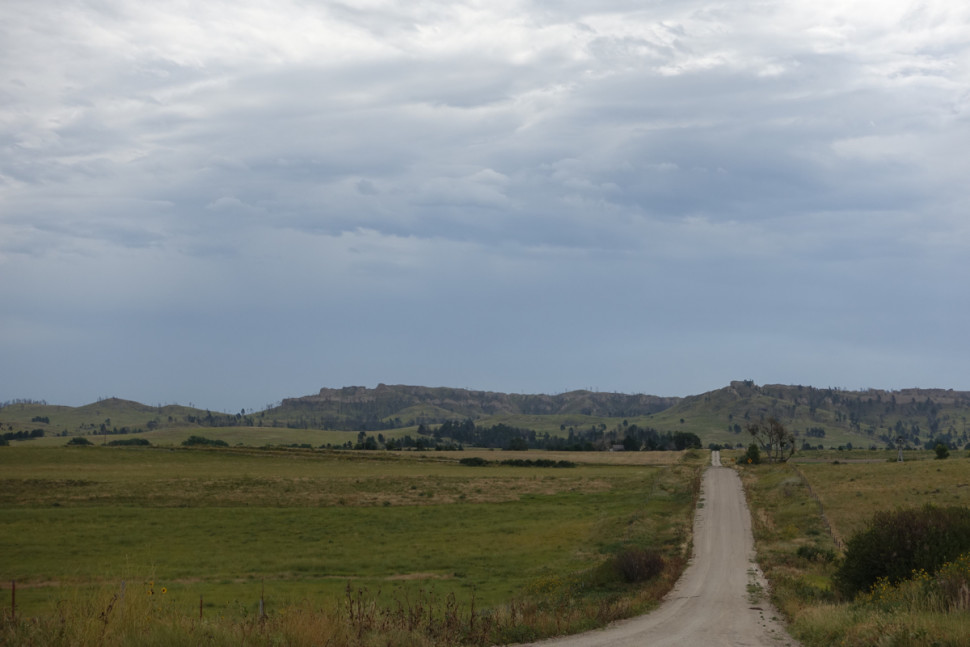 Just because I'm a glutton for punishment and Nebraska, as well as on Nate's suggestion, I decided to drive up to the Pine Ridge area of the state for the weekend. Southeast corner to Northeast, and well worth the 8-ish hours in the car each way. I've driven through the Chadron area before, but never spent a whole lot of time there. I was blown away, and can't wait to get back later this fall with Vince for a weeklong tour in the area.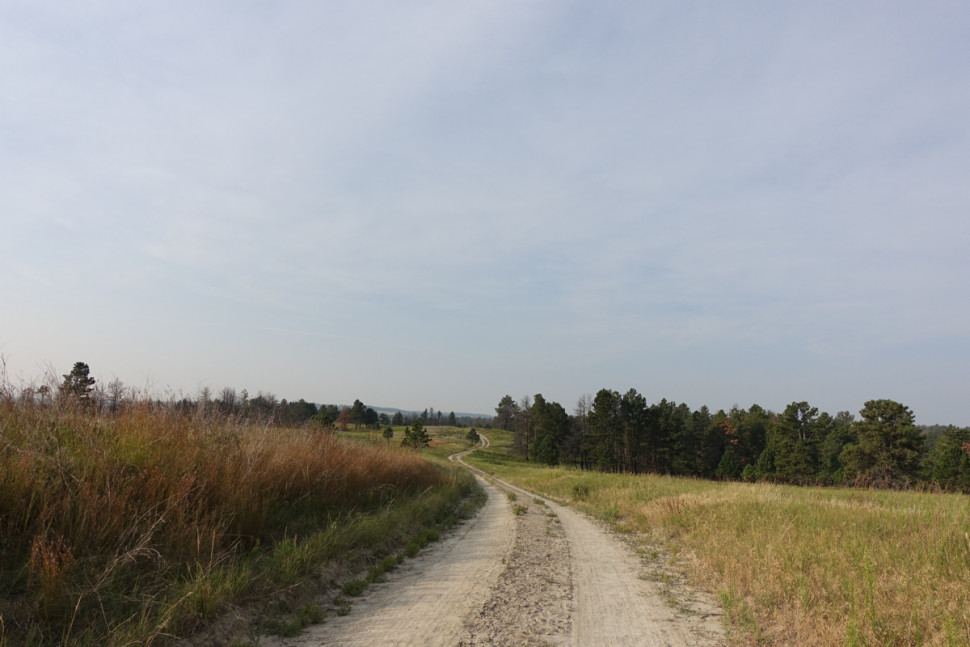 Getting in late on Saturday night, I slept under the stars in the unreserved tenting area at Chadron State Park. I was up early to get on the bike the next day, and consequently didn't spend any real time in the park, but it sure seemed like a nice state park with tons of amenities. The first part of the day I spent trying to follow portions of the Pine Ridge Trail and the Coffee Mill Trail. I quickly realized that the overgrown trails were too much for even my fatbike, and were built with no real regard for erosion. Most of the extremely steep pitches were heavily eroded, and hard to ride. Lack of use has sure taken it's toll on the trails. Once I had climbed out of the canyons I took Table Road west and dropped back down on West Ash Road, a terrific descent with a great campsite at the bottom…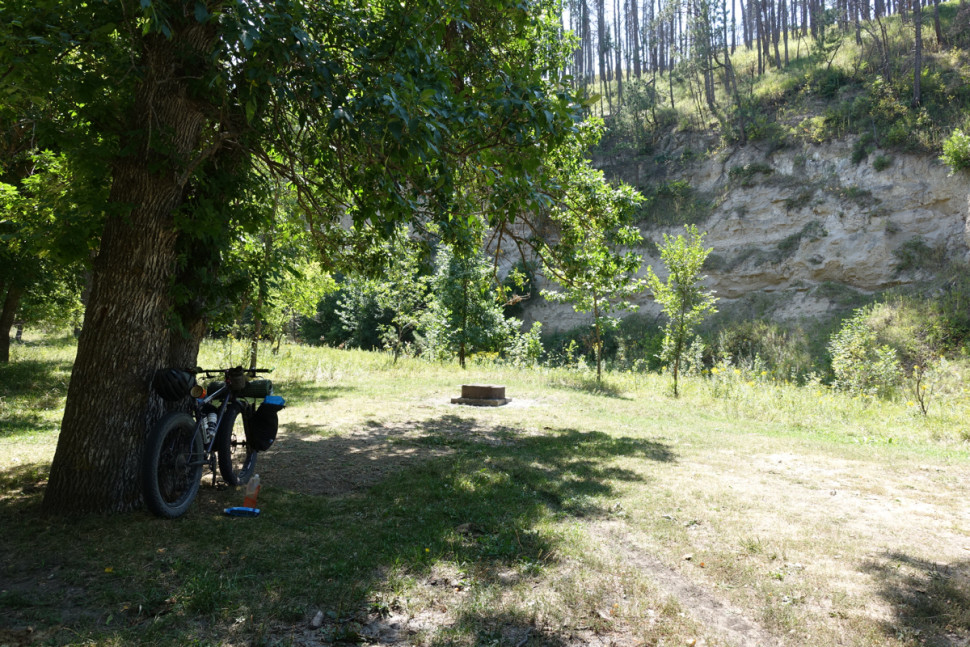 …and delicious fresh spring water running next to it…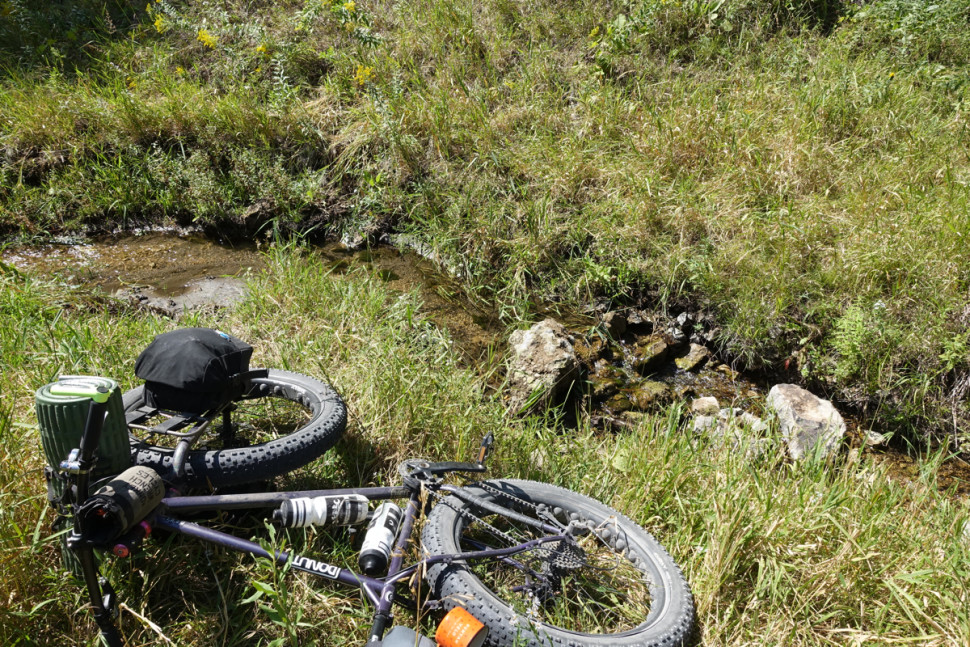 I followed West Ash Road all the way out of the canyon through the flat lands on the north side into the town of Crawford. I was blown away by the amount of businesses and general bustling atmosphere of Crawford. I assume they get a fair amount of economic stimulation from nearby Ft. Robinson state park as well as Toadstool Geological Monument and the Hudson-Meng Bison Kill. In any case, everyone was super friendly, and the burger and ice cream that I had at Dairy Sweet were top-notch. There's also an awesome full grocery store in one of the old brick buildings downtown, and a variety of restaurants.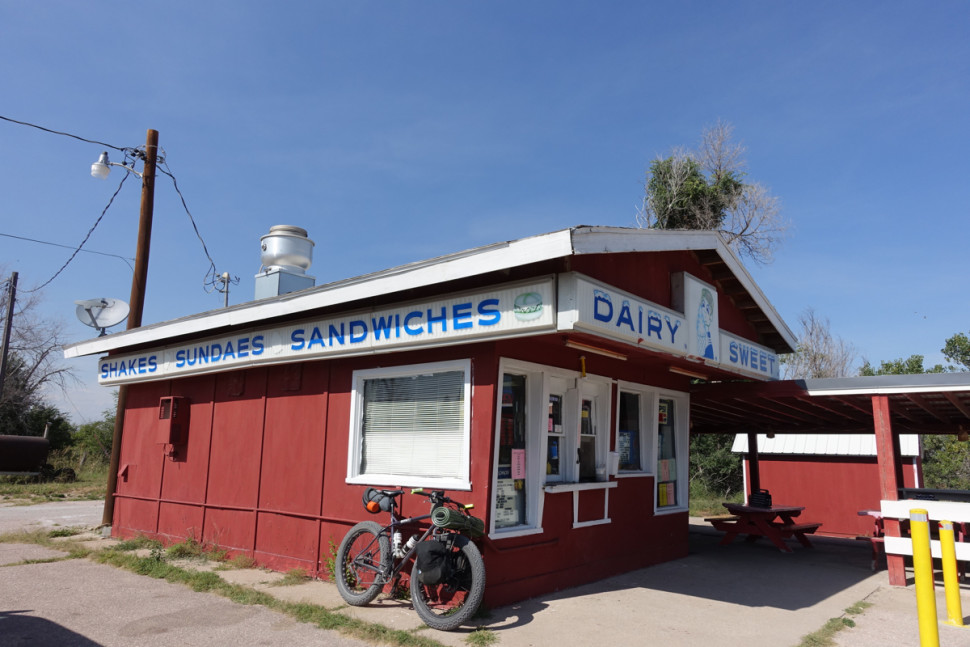 I stayed the night at Fort Robinson, three miles west of Crawford, but again didn't devote much time to exploring beyond what was in the immediate vicinity (historical building, the museum, etc). Next time I'd like to check out some of the more sobering historical parts of the park, the 1879 massacre of Cheyenne warriors, women, and children, as well as the WWII internment camp. There's also a great deal of hiking trails available, and a bison herd. The park facilities were awesome. The restaurant in the lodge opens at 6:30 sharp- I had forgotten my coffee maker, so I loaded up on an entire pot of coffee and the breakfast buffet.
There was a front rolling through as I headed east from Fort Robinson. Plenty of rainbows and crazy lighting.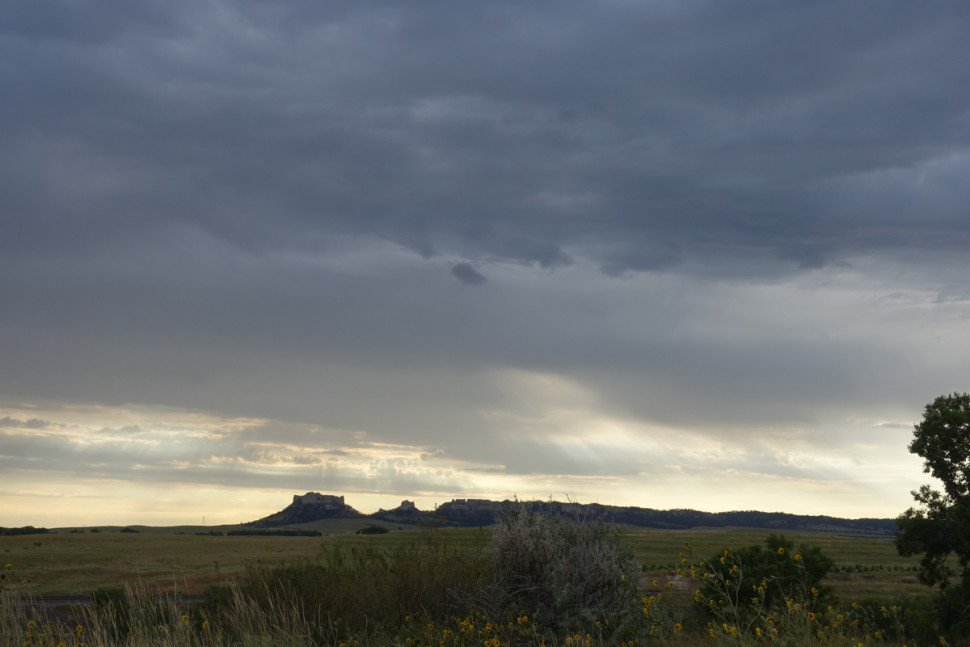 After climbing Squaw Creek Road, I found myself on Table Road again headed east. I descended East Ash Road, which I discovered to be my absolute favorite road I have ever ridden in Nebraska, ever: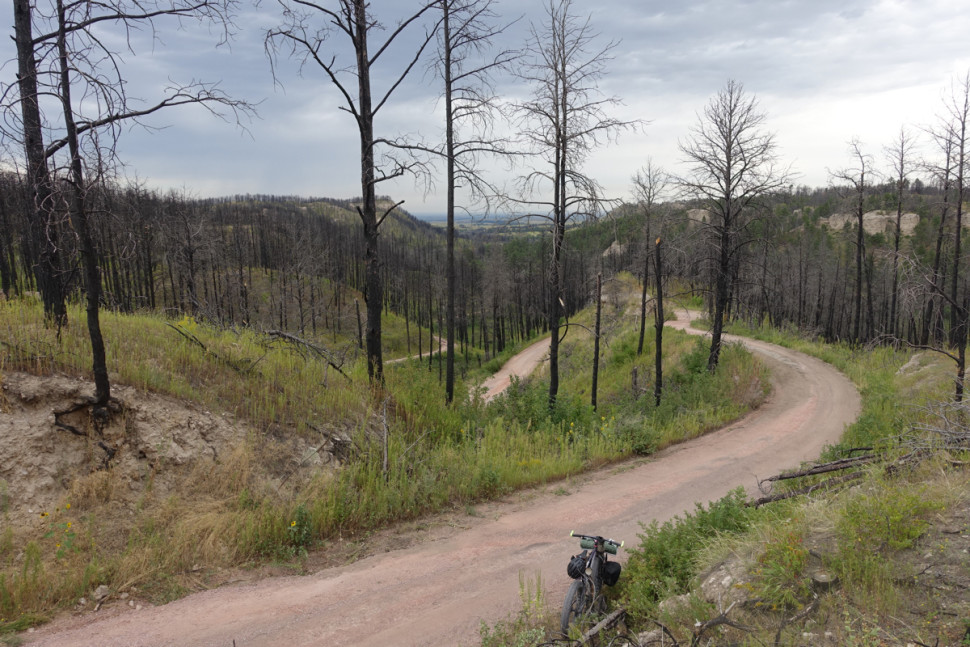 The rest of the ride north gave me a stunning view of the ridge as I headed back to Chadron State Park. Chimney Butte and Rattlesnake Butte were amazing, as well as a small group of badlands on Buttermilk Road.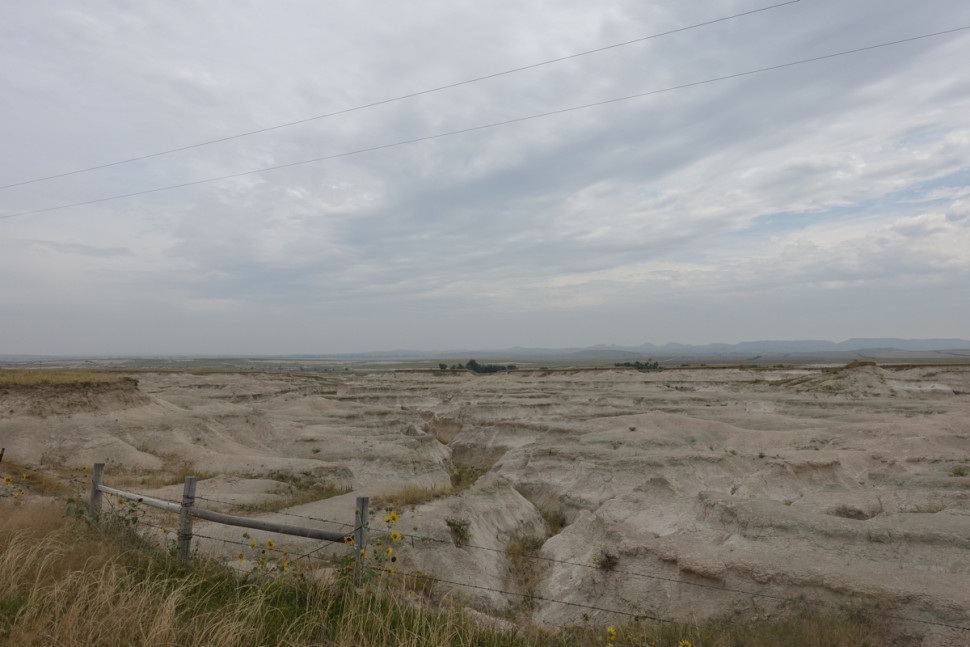 I drove back along Highway 20, and was struck by this feather image in Cody, the town which is self-proclaimed to be "too tough to die".