Randi Jo Fabrications, and Pass and Stow Racks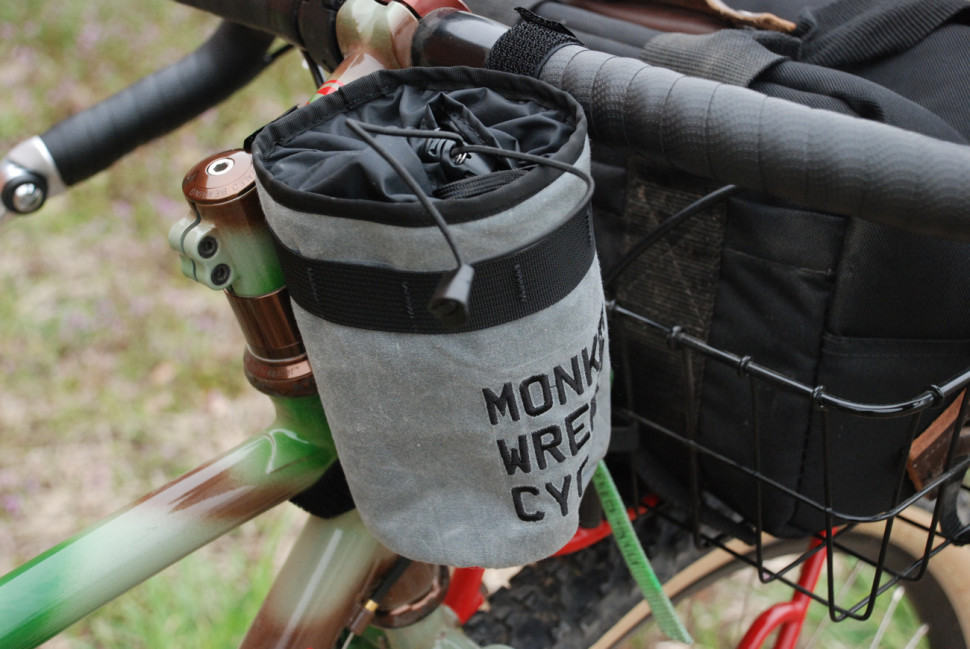 It's no secret that we love nice bits made by good people. That's why we try to keep a smattering of some quality handmade goods in stock at the headquarters. A lot of times, these products cost a bit more than run-of-the-mill mass produced stuff, but we think the extra thought and craftsmanship is well worth it.
Randi Jo Fabrications is a wonderful sewing operation from Elkton, Oregon. Randi and her husband Eric develop and create products that are useful, elegant, and durable. We've been selling hats and bags for years now, and have personally burned through several generations of her aprons in the shop. We've also had a previous run of her "bartender" and "M.U.T." (Multi-use tote) bags that we have already sold through. The bartenders and M.U.T.s are back in stock! M.U.T.s are available in army green or black waxed canvas with white embroidery, and bartenders are available in waxed canvas in tan, grey, black, or denim(y). Some of our favorite bags.
Matt Feeney of Pass and Stow Racks is based out of Oakland, California. Matt is a metalworker that has built frames before, but has devoted his time and effort to producing a nearly universal front rack that excels at touring, commuting, or just about whatever you throw at it. The Pass and Stow design incorporates a large platform on top with pannier mounts underneath. The pannier mounts are a bit higher than a normal lowrider front rack, which makes them ideal for bikepacking, or riding off road, keeping your bags up and clear of rocks and ruts. The Y shaped yoke that connects the rack to the fork crown gives the rack the stability that sets it apart from every other cargo rack we've encountered. The same triangular shape that gives a bike its rigidity keeps your load tight and secure to your steering platform. Matt makes three different legs to work with nearly every bike setup you might have. The shortest legs will work with any 26″ bike, or any 700c bike up to a 45mm tire. The middle length legs work with a non-suspension corrected 29″ bike, and the longest ones are designed around a suspension corrected 29″ bike. The rack works great with fatbikes as well, Nate has his short leg version mounted perfectly to his Surly Pugsley fork. The racks also come standard with a light mount that is internally routed for a dynamo lighting system.