Touring the Cowboy Trail- Valentine to Norfolk, Nebraska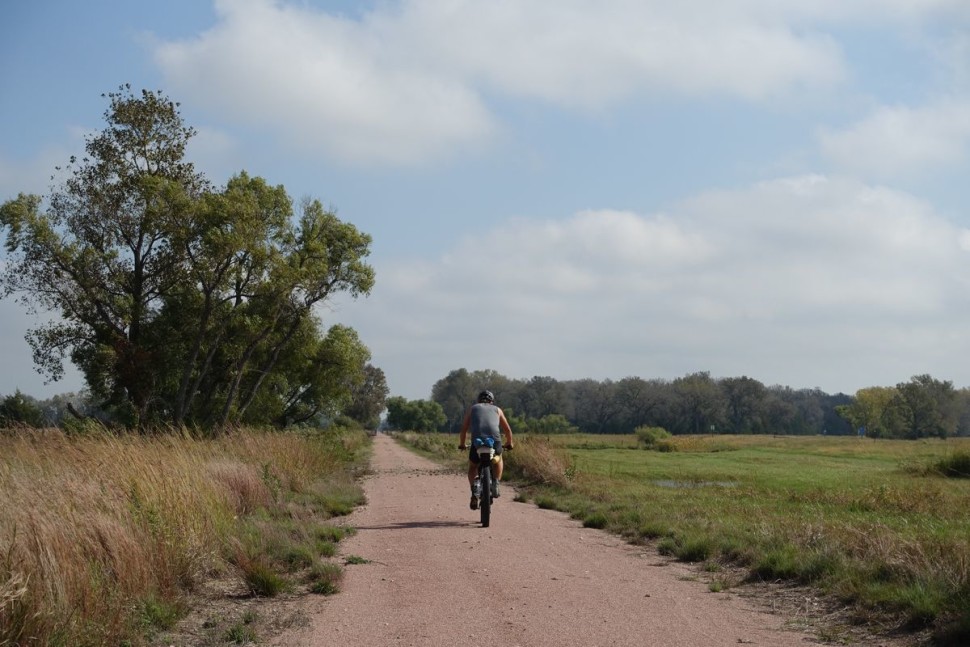 It's been pretty quiet here on the Monkey Wrench Internet, but it's been a good fall and winter, and we have been doing more than simply twiddling our thumbs. I've been meaning to do a write up on a tour that we did earlier in the fall along the Cowboy Trail between Valentine and Norfolk, so here it is. The idea for the trip came from Alex Duryea, the Eco Tourism consultant for the Nebraska Tourism Commission. It was a loosely organized, self supported tour. We took three days to ride from Valentine to Norfolk, camping in the Long Pine State Rec Area on the first night, and the Inman Town square on the second night. Alex planned ahead, and there were folks to meet us at both camps, with hot food and good company. Overall, it was a great experience, we had wonderful weather, the trail was great, and we saw a ton of wildlife!
This is the first time I've ridden the Cowboy Trail, and I wasn't quite sure what to expect. I've heard a wide variety of reports, some folks telling me that it's a great ride, others complaining of soft gravel, and rough washboards. Our experience was somewhere in between. Our good buddy and ace photographer Pete Stegen and I rode Surly ECR's, a 3″ wide tire touring bike, or "plus size" mountain bike. The trail was a little soft in places, and the more western portions had areas that had been pocked out by cattle, and big sections of washboard. The trail went back and forth between crushed granite and crushed limestone. We found that our bigger tires preferred the softer granite, but those riding a smaller tire preferred the hard packed limestone. Certainly if you were riding a traditional touring bike with a 35mm tire, or something similar, the going might be a little rough in places. I would recommend at least a mountain bike tire, or the plus sized tires that we were on. Sure, we weren't going the fastest, but we were supremely comfortable. The trail is also extremely flat and straight, so all you really have to do is pedal and enjoy the beautiful scenery all around you. We realized quickly that the trail serves as a de facto wildlife corridor, and were amazed by the variety of birds, snakes, and small mammals that we saw.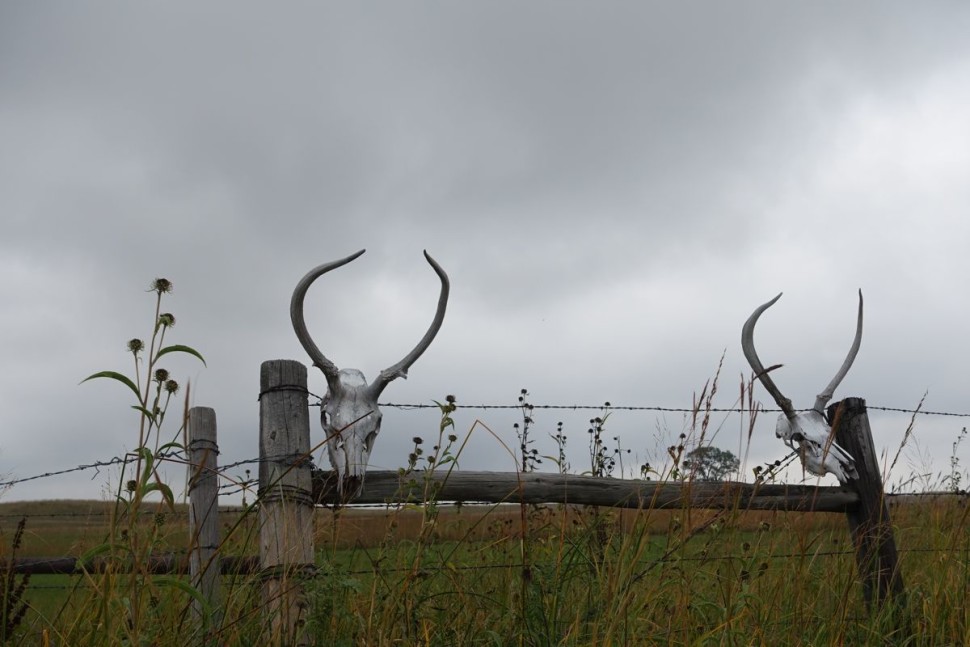 The highlight of the trail for me was not the trail itself- I've ridden plenty of more interesting and beautiful back roads all over Nebraska. Rather, it was the pace of the trail and the wonderful little Nebraska towns it passes through. Since it's built on an old steam train line, there is a town every ten miles for its entirety. We found that each one of these towns had something unique and interesting to offer, and we pedaled around each one as we passed through, stopping for food, sodas, or just to relax in the city parks. The Cowboy Trail is perfect for someone wanting to try out bike touring for the first time. It's only a couple days (you could easily stretch it to four short days), and there are supplies and water every ten miles like clockwork. Plus, you don't even have to think about navigation or worry about automobile traffic! A great way to gauge if bike touring is something you are into, and at the same time, a perfect way to view some beautiful Nebraska scenery!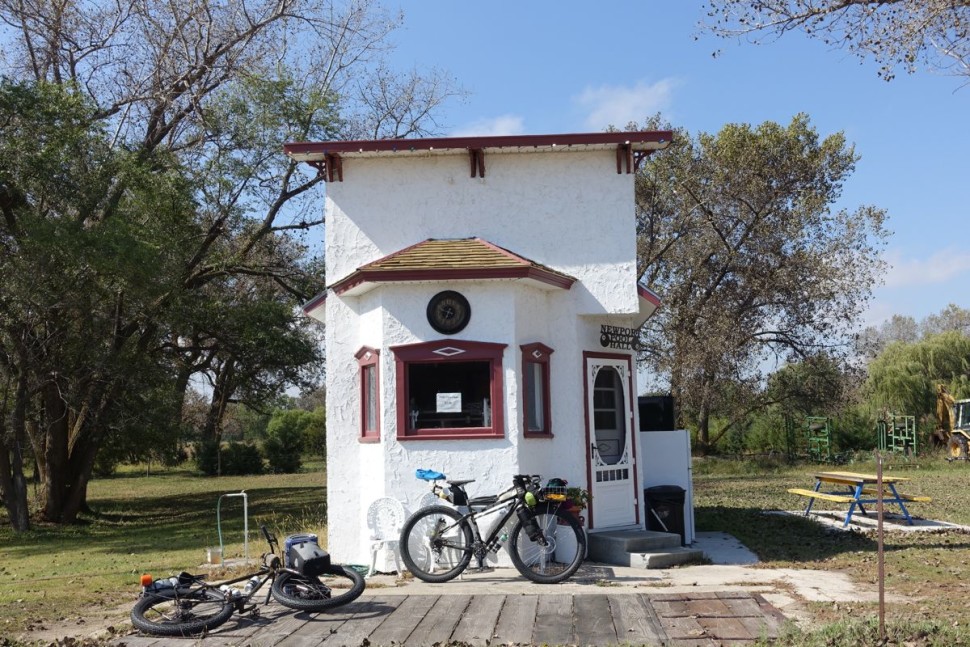 The one gear necessity is flat prevention. Pete and I had our bikes set up tubeless, which is the most effective, foolproof way to deal with thorns. The whole trail was littered with sand burs and goat head thorns, and we probably loaded up on upwards of a hundred thorns apiece. Tubeless works great, and neither one of us had to add air even once. A few other folks on the trip didn't have any sort of sealant in their tires, and were forced to end up taking the adjacent highway for part of the tour to avoid flats. Another alternative that is perhaps not quite as effective, but a bit cheaper is green slime as an additive to regular tubes. Slime would also work on the thorns, but is a bit heavier, and doesn't have quite the longevity of tubeless. Bottom line, if you plan on doing the Cowboy Trail, plan ahead and get some slime tubes or set your bike up tubeless!
Enjoy the photos! Pete took the really nice ones, as he is far and away the better photographer. Hoping he comes along on some more trips so that we can exploit him for some more!