Traversing the Niobrara River Valley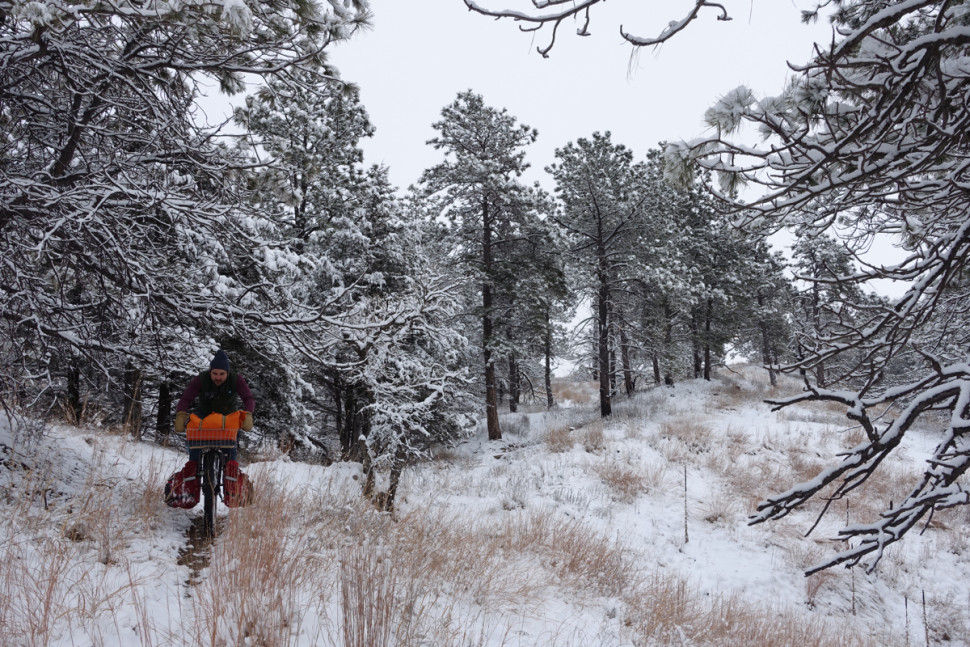 The waters of the Niobrara River from Valentine down to Borden Chute are certainly a popular destination for canoeing and tubing, but we've long had our eye on some of the river roads and back roads in and around the area for potential bike camping routes. A few weeks ago, Vince and I headed up to the area to do some exploration. We knew we had snow in the forecast, and though there was none on the ground when we parked the vehicle at Borden Chute we quickly ran into it as we headed west along the river road.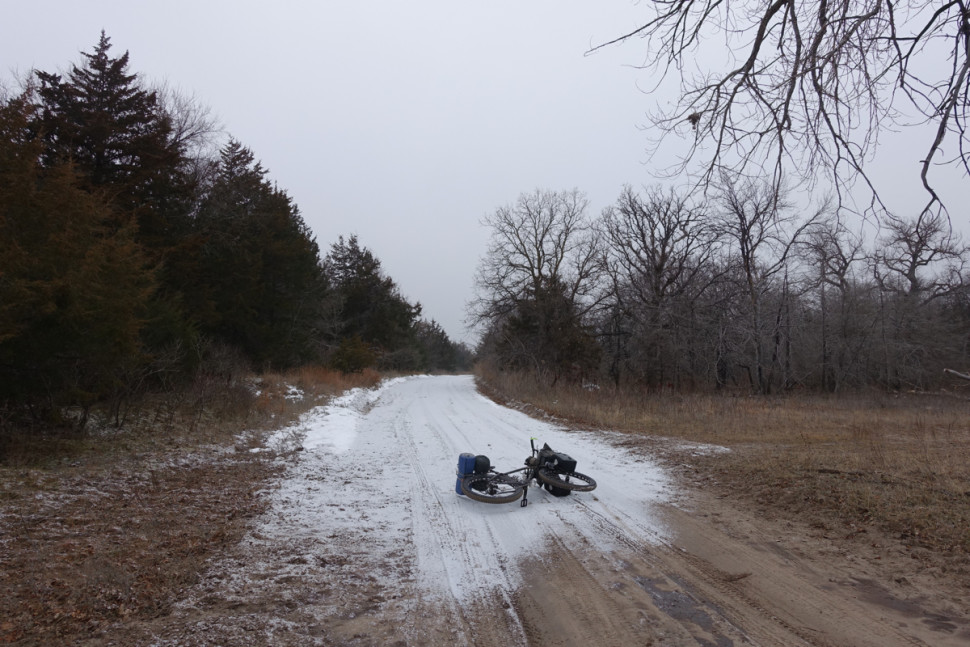 This particular section of the Niobrara River valley is a pretty unique place. At least six distinct ecosystems are found here: Tallgrass Prairie, Shortgrass Prairie, Sandhills Prairie, Eastern Deciduous Forest, Rocky Mountain Pine Forest, and Northern Arboreal Forest. In fact, a few unique factors make this the southernmost occurrence of Northen Arboreal Forest in North America. The steep southern banks of the river valley provide shade from the sun and shelter from warm south winds sweeping up accross the Sandhills, and the hundreds of springs fed by groundwater from under the Sandhills provide a wet, cool environment in countless canyons, allowing the paper birch tree to thrive. These small springs feed dozens of beautiful waterfalls, and we were lucky enough to see their beauty under snowfall.
There are ample private campgrounds along the river that primarily cater to people who are floating the river, so most are closed down for the winter, but it would be worth calling around to access camping in the off season. A number of cool suspension bridges, beautiful dirt roads, and friendly Nebraska folk made this a overnighter to remember, and we've certainly flagged the area for a repeat sooner rather than later.