Weekend exploration in Samuel R. McKelvie National Forest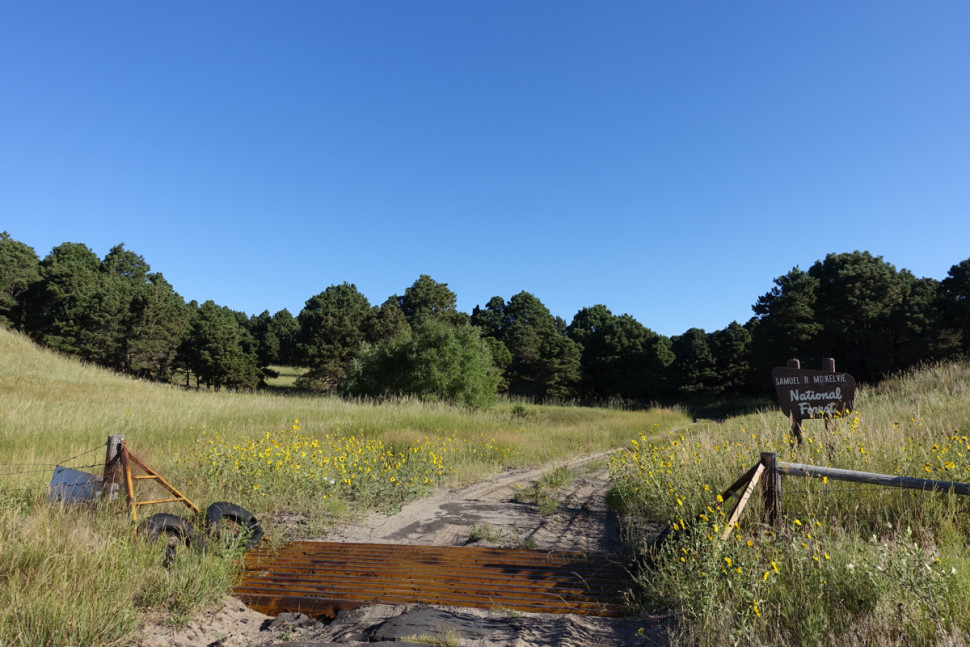 I spent the better part of my weekend romping around National Forest land, but this time I headed up to Samuel R. McKelvie National Forest, which lies north and west of the Nebraska National Forest at Halsey. McKelvie NF is situated between the Niobrara and Snake rivers, just before their confluence. More sparsely forested than its southern counterpart, McKelvie has 116,000 acres of rolling sandhills, only 2,300 of which are forested. Just like Halsey, there are windmills pumping water all over the forest, so water availability isn't an issue, and the windmills also provide necessary landmarks when trying to navigate the area. I definitely relied heavily on the windmills and my forest service map to help me navigate, it's really easy to get turned around and confused when your surroundings all look the same.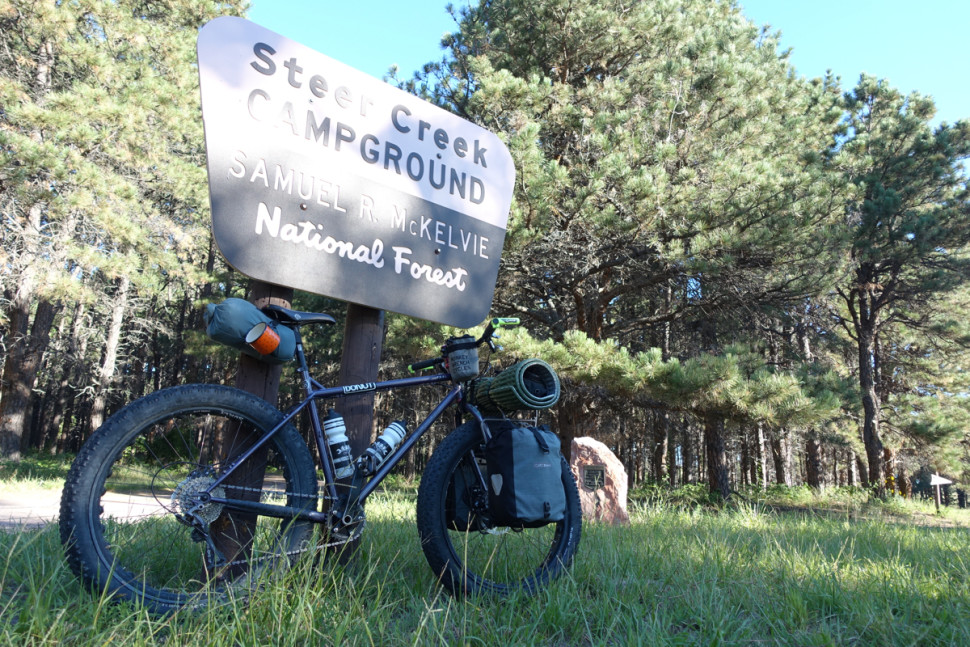 Instead of doing an overnight trip like I usually do in places like this, I opted for setting up a base camp at the Steer Creek campground in the southwest corner of the forest, and doing a long day ride from there. Steer Creek is an awesome campground, nice pine forest, tons of firewood, and beautiful views of the surrounding hills. Saturday night I was the only camper, and there was a motorcycle tourist there on Sunday night. Kind of unbelievable for such a rad spot!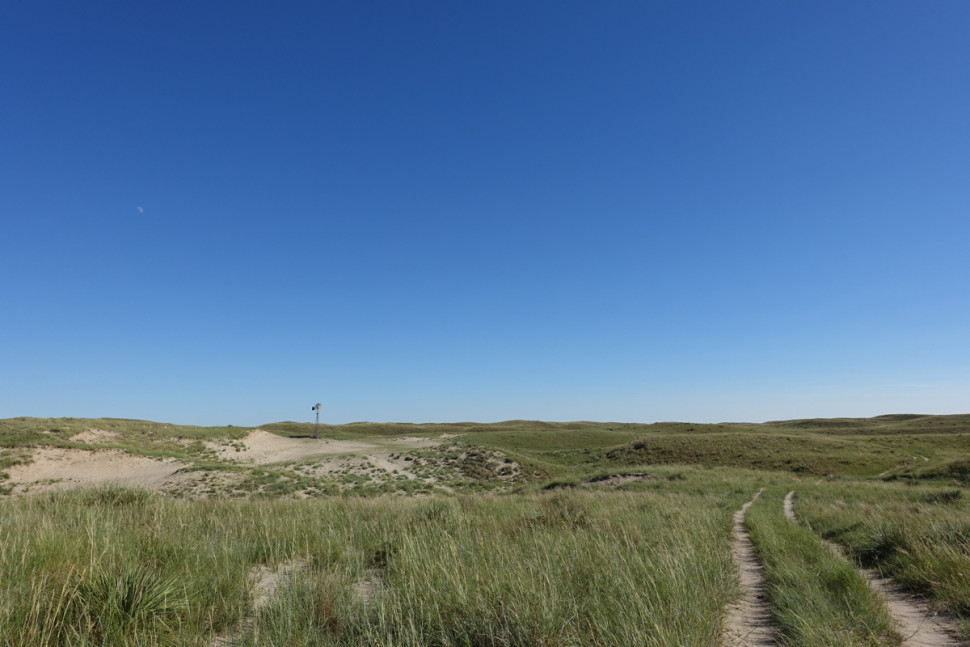 I had a really positive experience, despite spending a really long day in the saddle, and doing a bit of hike-a-bike and backtracking. The Steer Creek valley towards the eastern edge of the forest was really beautiful, and took me by surprise when I stumbled into it. I came across what I can only assume is labelled as "Arnold Camp" in my Gazetteer, a group of abandoned buildings and a trailer down at the intersection of a few 4wd trails. Miles in on sand roads! Some google searching turned up another traveller's similar discovery here. I wonder how long it's been abandoned…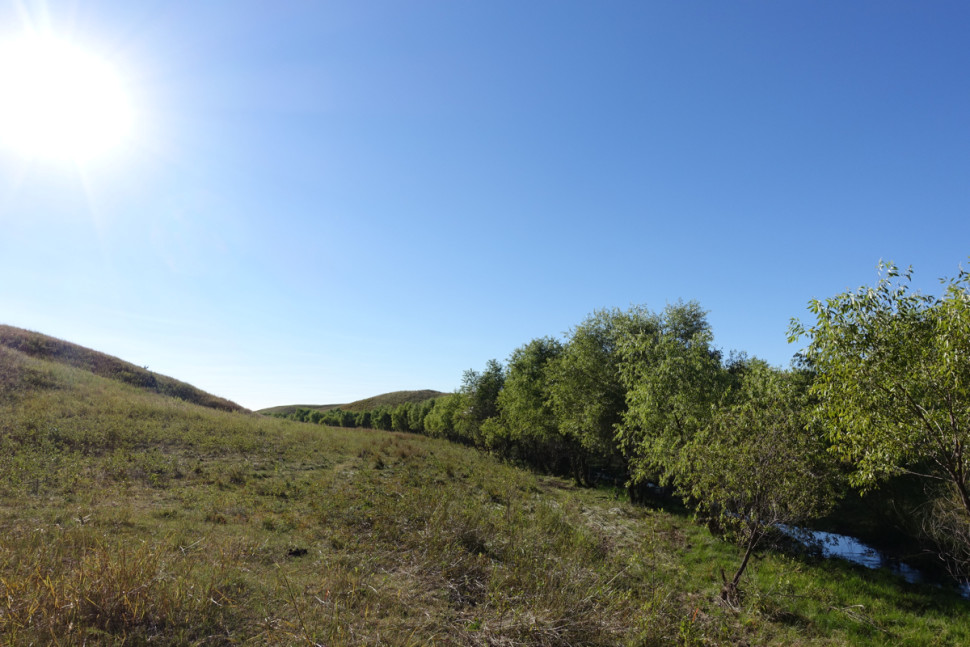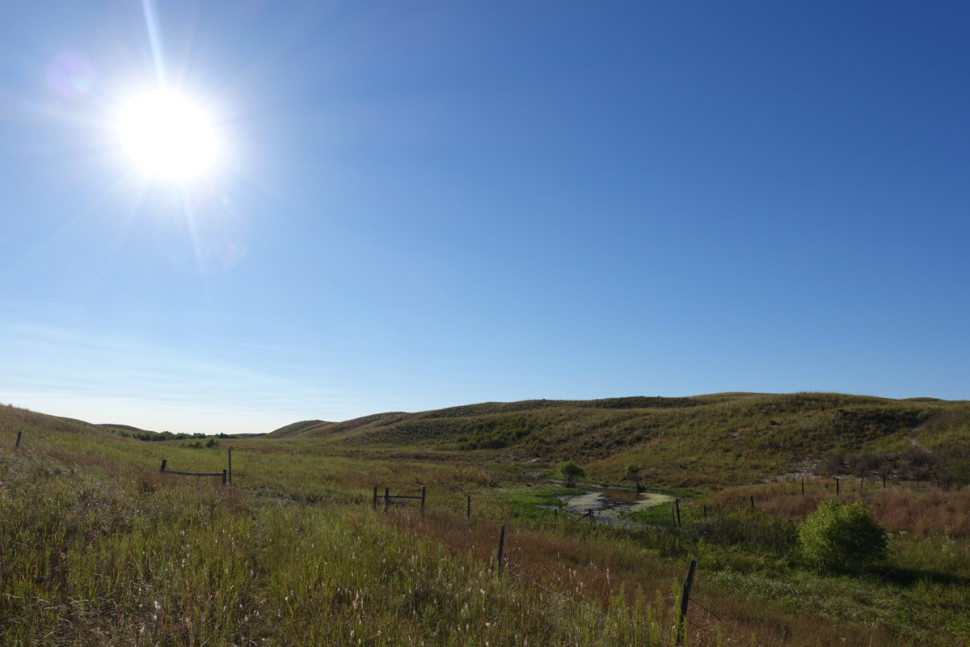 After a day exploring the forest in a big clockwise loop, I rolled back into the Steer Creek campground at sunset. Twelve hours in the saddle had me beat down, and I barely finished my dinner before passing out next to the fire. Terrific weather over the weekend for sleeping under the stars!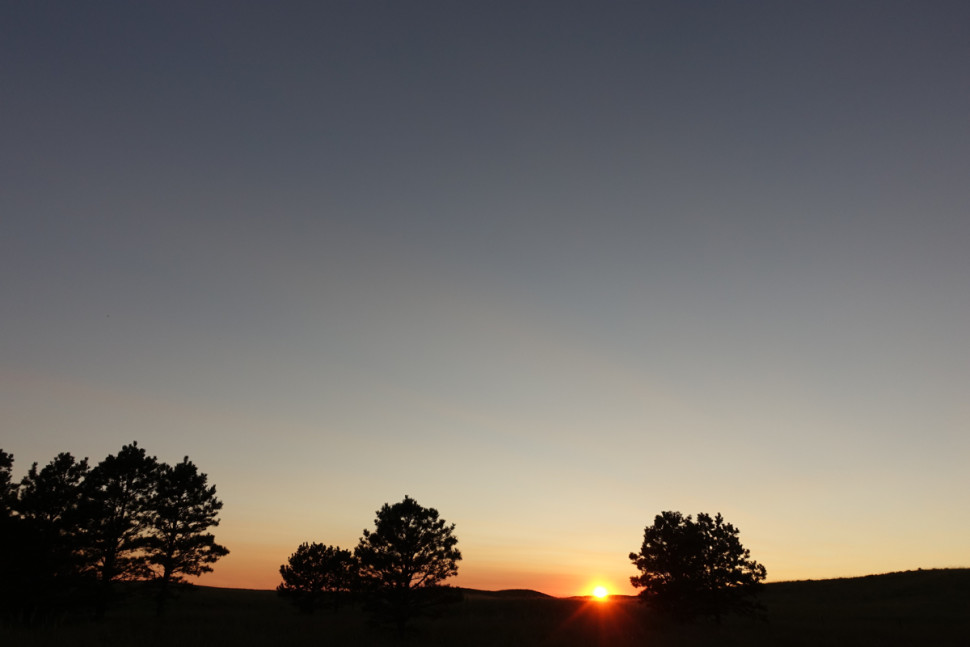 I got rolling early on Monday morning, made a stop to check out a couple bridges by Valentine, as well as a couple of spots in the Valentine National Wildlife Reserve. I also got a chance to stop at the Bessey Ranger Station and chat with a few of the forest rangers. Stoked to have so many rad people working for the Forest Service! They are an invaluable resource, and have all sorts of knowledge that I sure appreciate them sharing with me.
Finally, for anyone who is interested:
We (all three of us monkeys here at the shop) will be heading back out to the McKelvie National Forest for Labor Day weekend (9/5-9/7). We'll be staying at the Steer Creek campground, and you are welcome to show up! This isn't really an event, it is NOT supported, and a lot of us will probably end up doing different things and rides, just think of it as an open-ended invite to go hang out with some like minded bicycle folks in the Sandhills for a couple days. Basically if this type of tomfoolery seems like the type of tomfoolery that is up your particular alley, we're going to be out there doing it, and you might as well be too! Some of us will be there the entire weekend, and folks will probably be doing day rides, overnights, swimming down at the Merritt Reservoir. If you're curious about bike/gear setup, or what all this weekend might entail, feel free to ask for me at the shop or shoot me an email at carl@monkeywrenchcycles.com!
Keep the rubber side down,
Carl